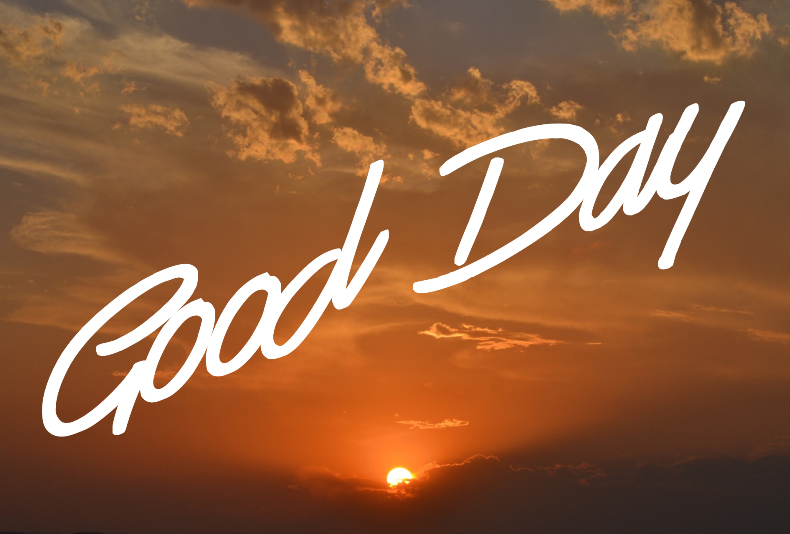 In light of these uncertain times, working from home can feel like it's taking up our day! We can forget to take our usual breaks from work, we say yes to more requests than usual and we work longer than we would like to. With this, we have been thinking what makes a good day?
Caroline Webb has extracted the latest behavioral science research to determine How to Have A Good Day and here are some of the core messages.
When you wake up in the morning, be intentional.
We are in two states of mind, we are either in a discovery mode, seeking an opportunity to advance our goal; or a defensive mode, living in reaction to other people's demands.
How do you reduce our defensive mode and increase our opportunities to be in the proactive mode?
Aim to discover the most important activities of the day. Think about two clear outcomes you would like from your day.
Adjust your attitude to make the most of your day. A great way to refocus your energy is to have a plan about the obstacles you are facing.
Prime your attention with images or words that link to your goals. We will be more likely to make associations to a goal that will help us find opportunities to advance those goals and creative solutions to problems that our subconscious mind can associate.
When –Then Plan
When interrupted with a request less important than what you are doing, then acknowledge their request, highlight a priority you are working on right now, and politely decline. If possible, introduce them to other people that could help.
Practice resilience to ensure you day remains intact
It is inevitable for us to be distracted and pulled away from our intentions, so in the daytime, we need to practice resilience to helps us stay in the discovery zone.
Be aware of your breathing, when your breathing is more relaxed we have the ability to think more constructively.
Reframe your obligations to be in line with your personal goals. Think about how the task related to an aspiration/value of yours, and the request can support something that matters to you.
Give people the benefit of the doubt, so you are less likely to go into a defensive mode.
Make a gratitude list at the end of the day to remember the good
Write down the things that went right and highlight the positive experiences of that day. By doing this, these moments will become the overall memory of the day and allow you to finish the day with a sense of accomplishment.
Final note – Be kinder to yourself in this time and remember to enjoy the the small moments.
How do you define a good day? Let us know!